Coronavirus print essentials for the well-being of customers and staff. London Print Room will support your printing needs during the coronavirus/Covid-19 outbreak, with a range of products that will help inform your customers of the recommended government guidelines. Choose from our readymade designs or alternatively upload your own artwork.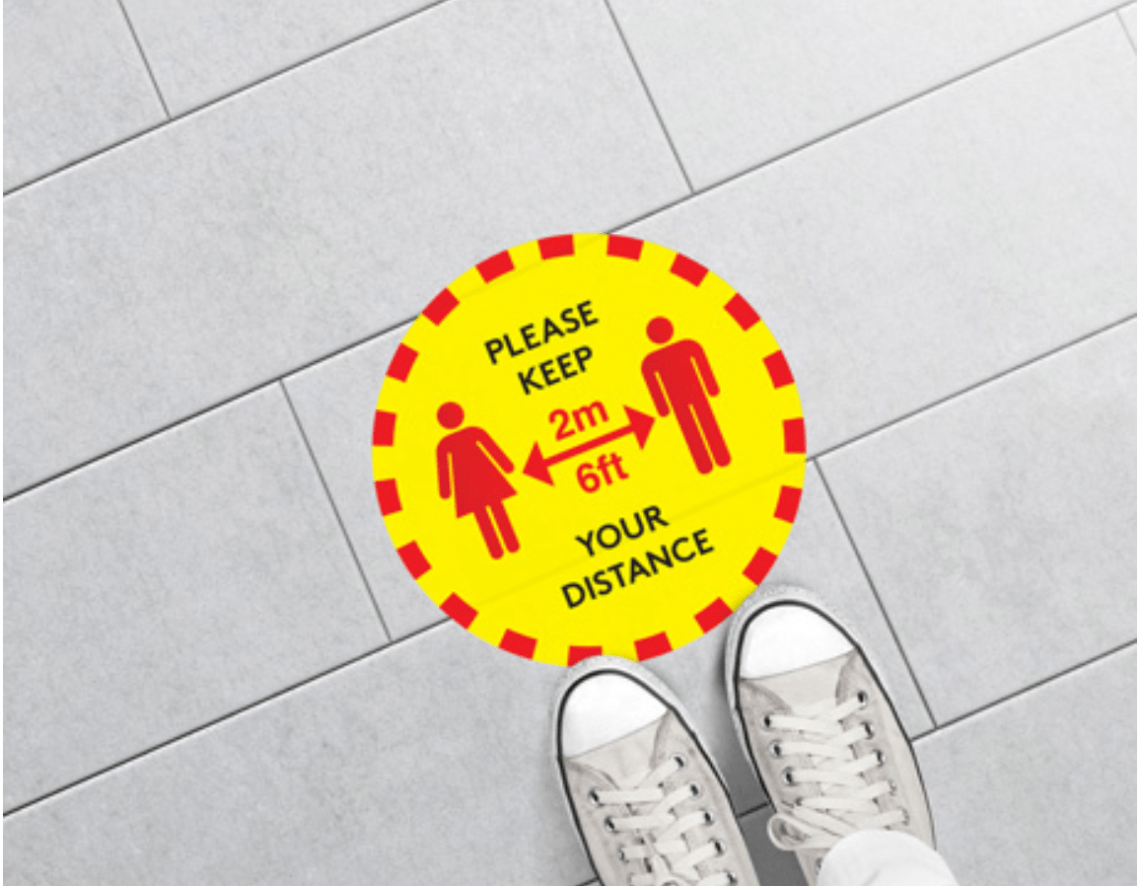 Use our different styles Floor Stickers to help people maintain social distancing. Our floor stickers are anti-slip suitable for both indoor and outdoor usage , all of which being resilient against the scuffs and scratches that they will be exposed to. Simply choose one of our ready made designs. No need to upload any artwork!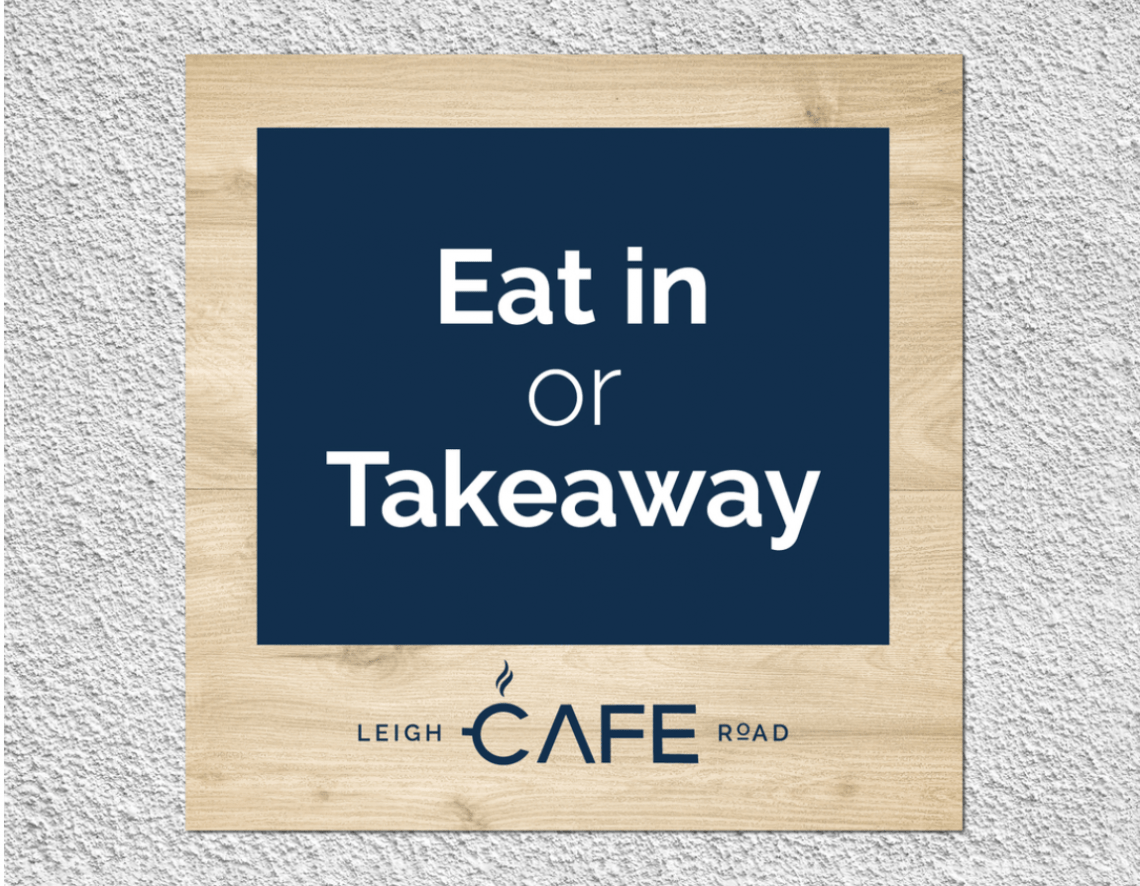 Use our Premium window stickers which are visible from outside or inside. Available in transparent or opaque style. All our stickers with Static or adhesive application.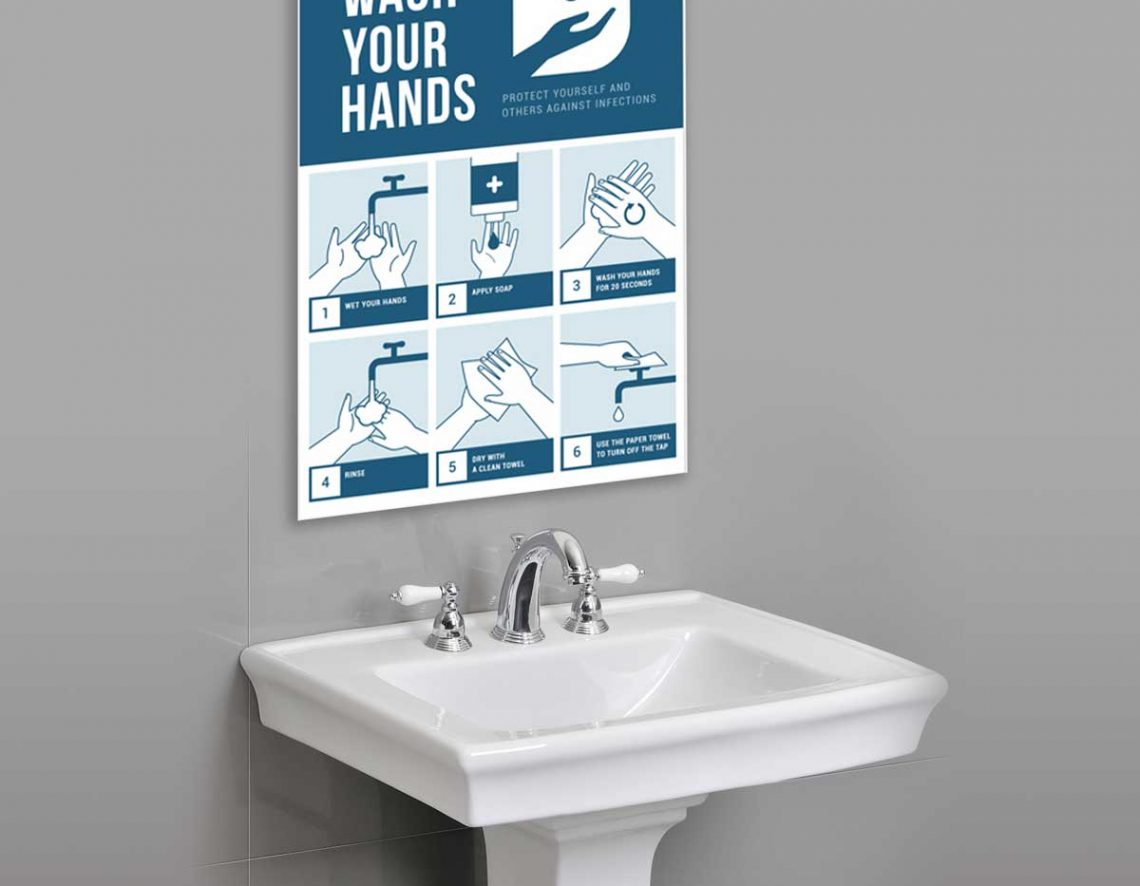 Our signage boards are perfect use when using indoor or outdoors with high quality . Foamex signs, Correx signs and Dibond signs are available in size 594 x420 mm with 5mm or 4mm thickness printed single-sided. More sizes and different thicknesses available.
Our antimicrobial laminate is ideal for preventing the growth and spread of bacteria from surfaces which are likely to be touched and used time and time again. This antimicrobial agent disrupts the microbial cell wall of bacteria and fungus to better protect against transference on touch surfaces such as these. Comprised of textured polyester with a hard top coat, this film not only includes antimicrobial agents added during manufacturing, but also provides a scratch and chemical resistant surface which can be cleaned time after time. The ideal product for those working in clinical environments, hospitality, schools and nurseries or even for those seeking to protect themselves against Covid-19.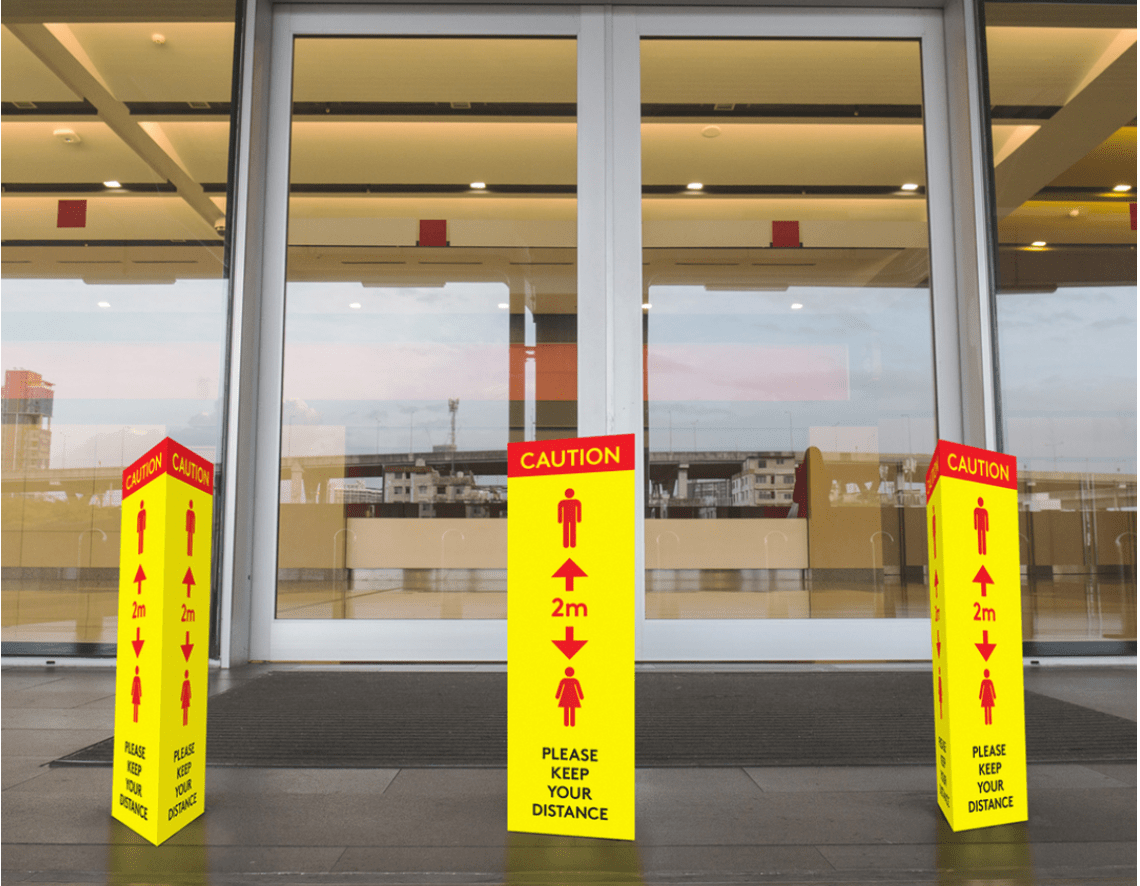 Our Bollard Covers are printed three sides. Ideal for promotion and keeping distance.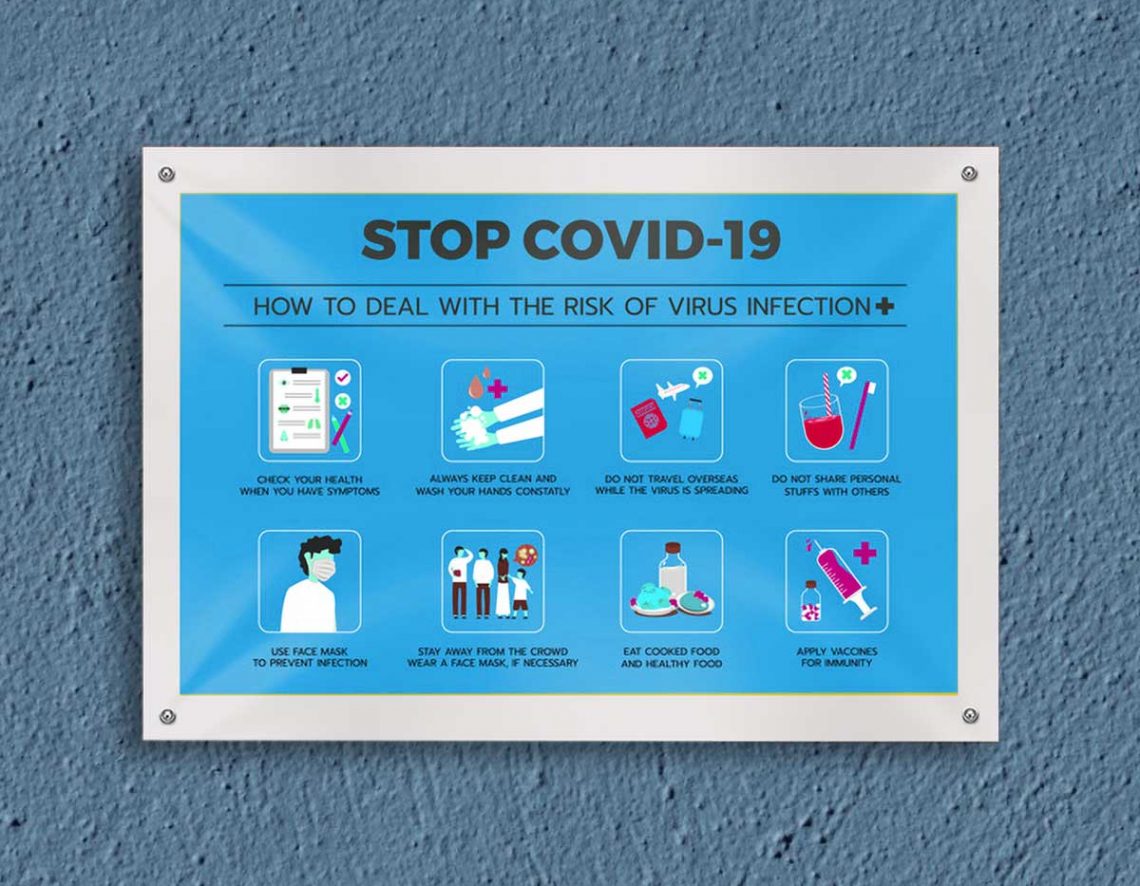 Stand out for the right reasons with our long-lasting PVC banners. Custom printed in full colour on tough, lightweight material, these impactful PVC Banners are perfect for either indoor or outdoor advertising. We offer a large range of different vinyl banner sizes, all fitted with reinforced metal eyelets ready to be displayed.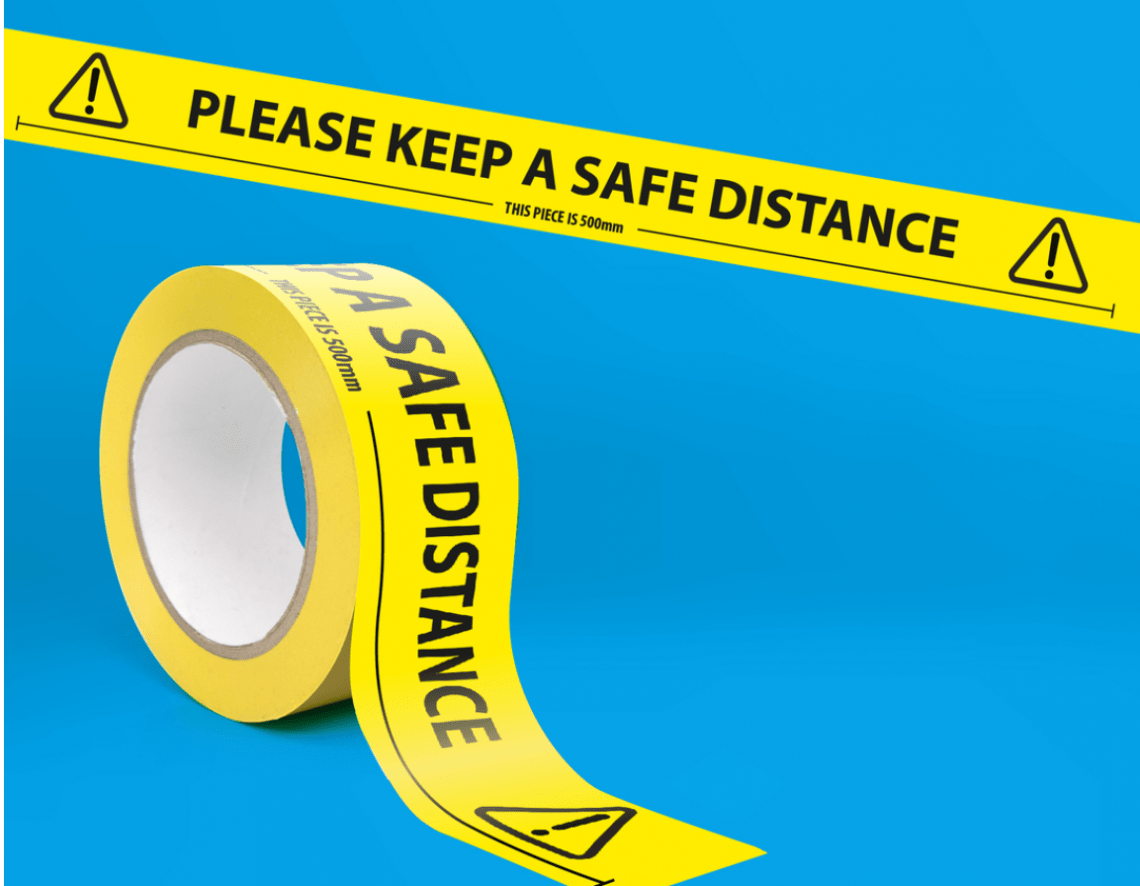 Use our different styles social distancing floor tape to maintain social distancing. Our floor tapes are anti -slip and scuff resilient. These tapes are on a roll. No need to upload artwork!